Makes 4 servings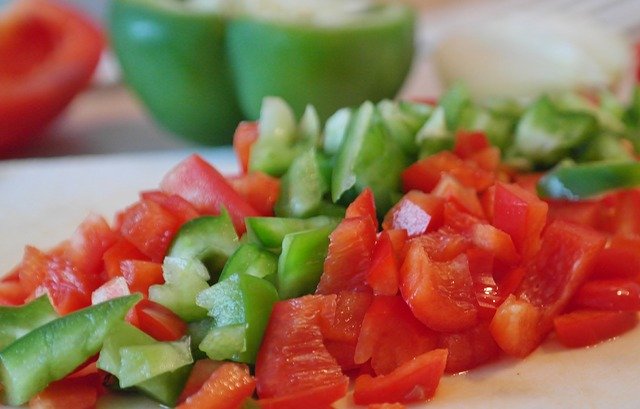 Ingredients

 4 red potatoes
 2 1/2 cups kale, chopped
 1-2 jalapeno peppers, chopped small
 2 tablespoons olive oil
 1 clove garlic or ½ teaspoon garlic powder
 1/4 cup onion, chopped
 1/4 teaspoon salt
 1 (15 ounce) can black beans, drained and rinsed
 1/2 cup nonfat plain Greek yogurt
Directions
Dice potatoes into 1/4″ pieces.
Chop kale and jalapenos.
Heat oil in large pan over medium heat. Add garlic, jalapeno
and onion; cook 2-3 minutes until just starting to brown.
Add diced potatoes, salt and pepper to pan. Cover with lid
and cook 4-5 minutes. Stir and cook 4-5 more minutes.
Add chopped kale and black beans. Cook about 3-5 more
minutes, stirring gently.
Serve with Greek yogurt.
Recipe adapted from: Produce for Better Health, MyPlate Kitchen
https://www.myplate.gov/recipes/myplate-cnpp/potato-black-bean-kale-skillet