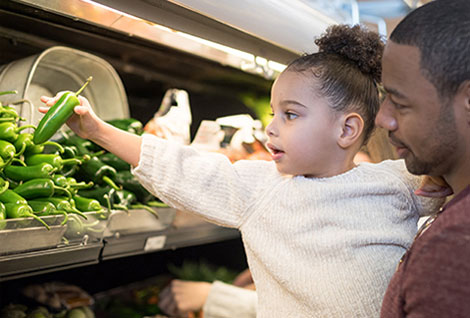 This material was funded in part by USDA's Supplemental Nutrition Assistance Program (SNAP) through the PA Department of Human Services (DHS). This institution is an equal opportunity provider.
Feeding Pennsylvania is committed to supplying nutritious food and improving the health of food pantry clients. Through the PA Healthy Pantry Initiative, we will work along with our member food banks to increase healthy food and beverage options available in food pantries. In addition to increasing access to nutritious food, nutrition educators will work at the pantries to encourage consumption of those foods through environmental changes as well as direct nutrition education such as healthy food tastings, demonstrations, recipes, classes, etc.
Be sure to check out our Resources for Clients page frequently to read healthy tips and ideas for preparing foods, information on using fruits and vegetables, information on various nutrition topics as well as connections to additional resources and recipes.