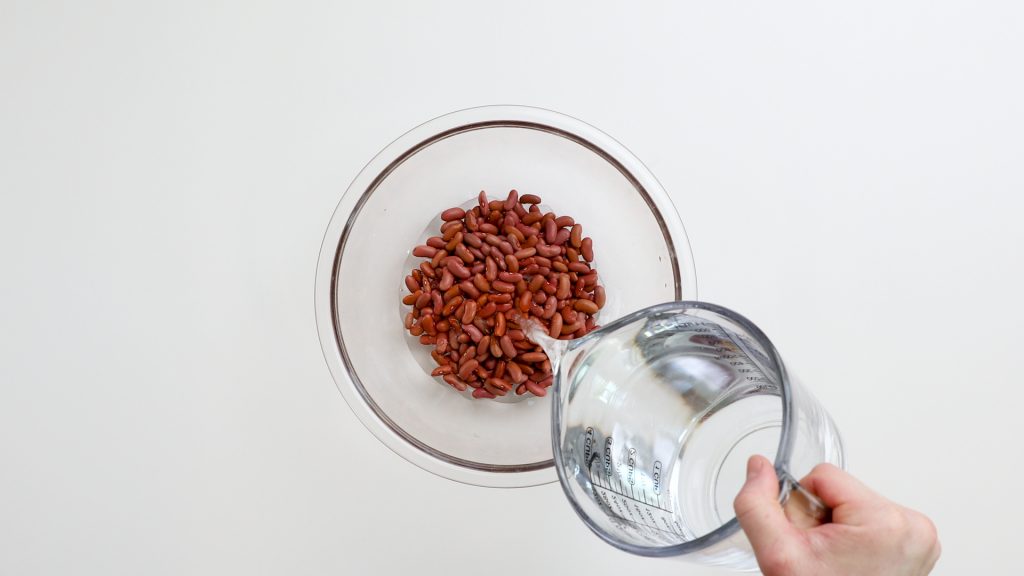 Makes: 2 1/2 cups cooked beans
Ingredients:
 1 cup dried pinto, navy or kidney beans
 1 onion, unpeeled and cut into quarters
 1 garlic clove, peeled and cut in half
 1 teaspoon salt
Directions:
Place dried beans in a mixing bowl. Add cold water to cover. Refrigerate overnight.
The next day: Drain beans, place in pot, and cover with fresh water. Bring to a boil, uncovered, for 10 minutes.
Lower the heat to a simmer, add cut onion and garlic, cover pot with lid (or use aluminum foil), and cook until beans are partially tender, about 30 minutes to an hour.
Add salt and continue cooking until beans are tender, but not mushy. Once fully cooked, turn off heat.
Let beans cool in their broth. Remove onion and garlic and throw away.
Pour off broth and reserve it for a soup. The beans can now be used wherever they're called for.