When it comes to fruit, all forms count toward your goal of 1-2 cups per day.  Canned fruit is a great way to work in more servings of fruit in your day.  Canned fruit is inexpensive, has a longer shelf life (which can reduce waste) and provides nutrition your body needs.  Look for canned fruit with no sugar added or in juice.  The labels below show the difference in sugar between fruit in syrup, in juice and in water: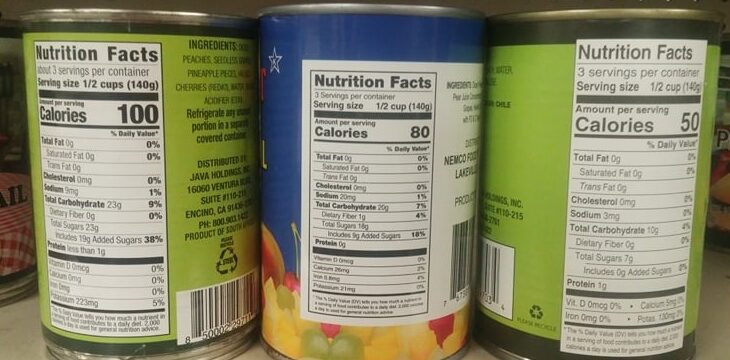 Finding different and fun ways to use canned fruit can help increase your intake and keep you from getting bored.
Here are 10 ideas to get you started:
Yogurt and fruit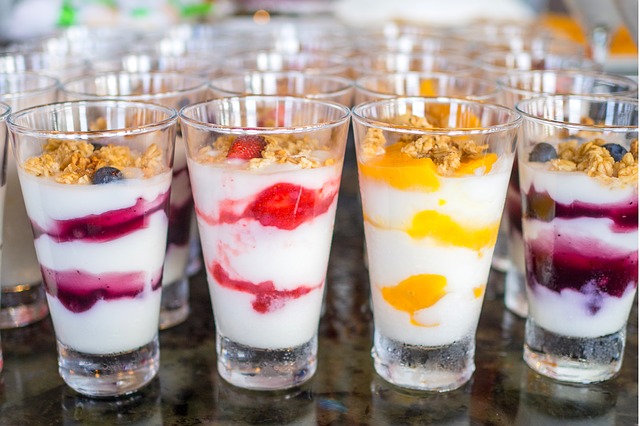 Cottage cheese and fruit
Add canned fruit to hot cereal (oatmeal, cream of wheat) or cold cereal
Smoothies-Mix 1 cup of fruit (try peaches and pineapple), ½ cup yogurt, ½ cup milk or juice and ice (If too thick, add more liquid).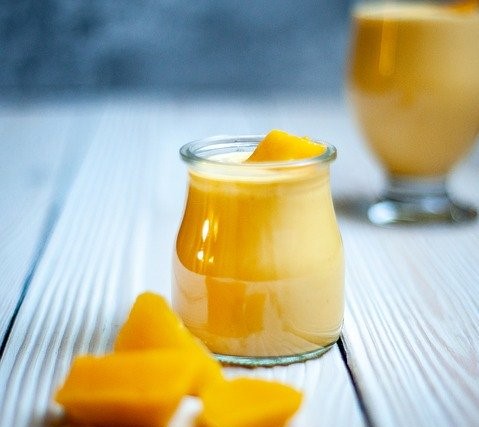 Overnight oatmeal-Mix ½ cup fruit, ½ cup oatmeal, ¼ cup yogurt and ½ cup milk. Shake well and refrigerate overnight.  Almost any fruit will work and try other fun add ins such as, almonds or walnuts, mini chocolate chips, cinnamon or peanut butter.  There are so many choices for this recipe, try a couple blends to find one you like.
Baked oatmeal-the recipe below calls for fresh or frozen berries. Canned peaches or pears will also work in this recipe.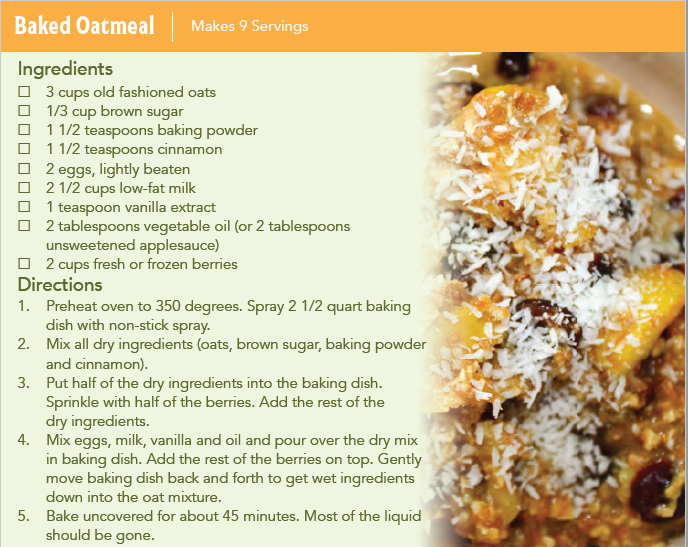 Topping for pancakes, waffles, yogurt and more! Make a compote (simple fruit sauce) by taking a cup of canned fruit, adding a sweetener and cooking to thicken.  To sweeten use sugar, honey, maple syrup or orange juice.  Add about 2 teaspoons to 1 tablespoon per cup of fruit.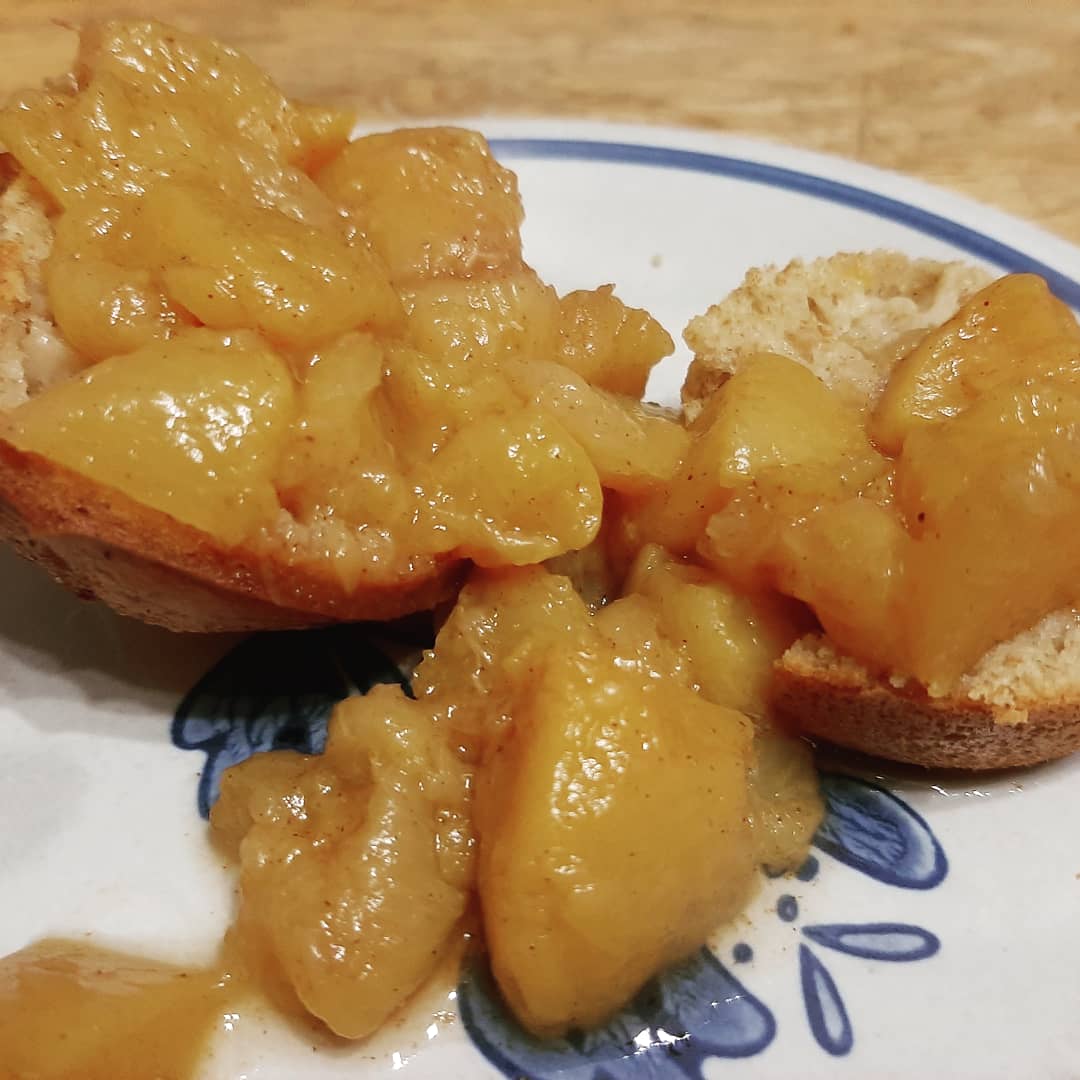 Add into muffins, the following recipe is one example. Add in one cup diced peaches and stir gently to combine:  https://www.choosemyplate.gov/recipes/supplemental-nutrition-assistance-program-snap/whole-wheat-muffins
Spiced Stewed Fruit-Here's a recipe!
Cobbler or Crisp-https://www.choosemyplate.gov/recipes/supplemental-nutrition-assistance-program-snap/peach-apple-crisp
Have a lot of applesauce?